Designing the Perfect Room for Your Kids: Tips and Ideas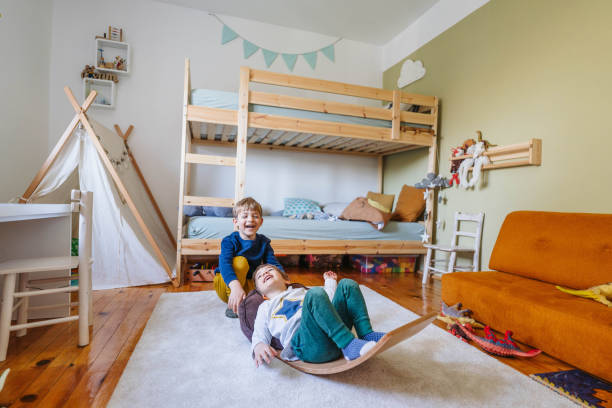 As parents, we all want our kids to have a room that is both functional and fun. In this blog, we'll share some tips on how to design a kids' room that your little ones will love, from choosing the right colors and furniture to creating a space that can grow with them.
We always want to provide the best for our children. This includes designing a space that is both comfortable and functional for them. The room should be a place where they can rest, play, and learn. With the right design, your child's room can be all of these things and more.
Tips for designing a kids' perfect room that your little ones will love:
1. Color Scheme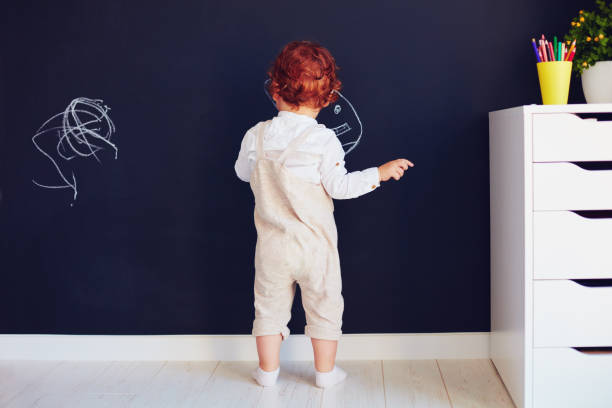 One of the most important elements of a child's room is the color scheme. The colors you choose will set the tone for the entire space. Bright and bold colors like red, yellow, and blue are great for creating a fun and lively environment, while pastels like pink, blue, and green can create a more calming and soothing atmosphere.
It's also important to consider your child's preferences. If they have a favorite color or character, incorporate it into the room design. Just be sure to balance it out with other colors to avoid overwhelming the space.
2. Furniture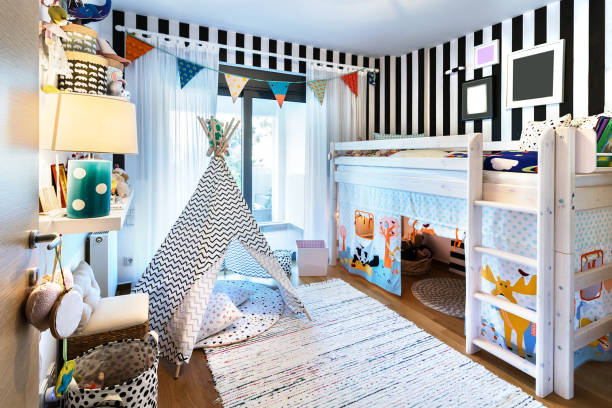 The right furniture is key to creating a functional and comfortable space for your child. Choose pieces that are appropriately sized for your child's age and size. A small table and chairs or a mini sofa can create a cozy reading nook or play area.
Be sure to also choose furniture that is sturdy and durable. Kids can be rough on furniture, so invest in pieces that can withstand wear and tear. Additionally, look for furniture with built-in storage, like a bed with drawers underneath or a bookshelf with cubbies, to help keep the room organized.
3. Lighting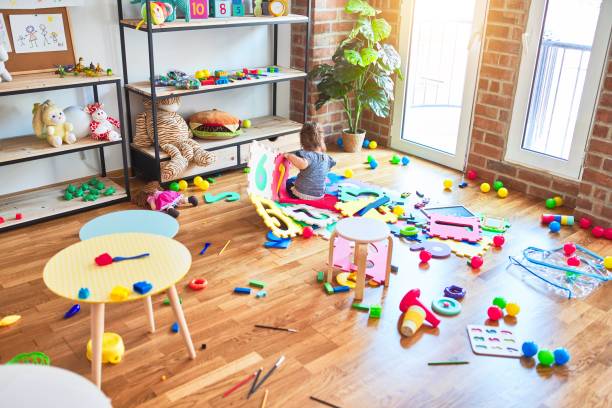 Lighting is an important element in any room, but it's especially important in a child's room. A well-lit room can help your child feel more alert and awake during the day, while a dimmer setting can help them wind down and relax at night.
Incorporate multiple sources of lighting in the room, including a ceiling light, table lamp, and possibly even a nightlight. Make sure the lighting is not too harsh, and consider adding a dimmer switch to control the brightness.
4. Wall Decor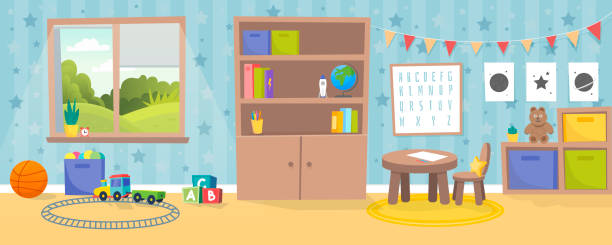 The walls of your child's room are a blank canvas waiting to be filled with fun and creative decorations. Consider adding a mural or wall decal to create a focal point in the room. A chalkboard or corkboard can also be a great addition, providing a place for your child to draw and display their artwork.
Don't be afraid to get creative with wall decor. Hang framed artwork or posters, or create a gallery wall with photos of your child and their friends and family. Just be sure to securely mount everything to the wall to avoid accidents.
5. Storage
Keeping a child's room organized can be a challenge, but with the right storage solutions, it's much easier. Look for furniture with built-in storage, like a toy chest or a dresser with plenty of drawers.
Consider using storage baskets or bins to corral smaller items, like stuffed animals or art supplies. Label the baskets or bins to make it easier for your child to keep things organized.
6. Flooring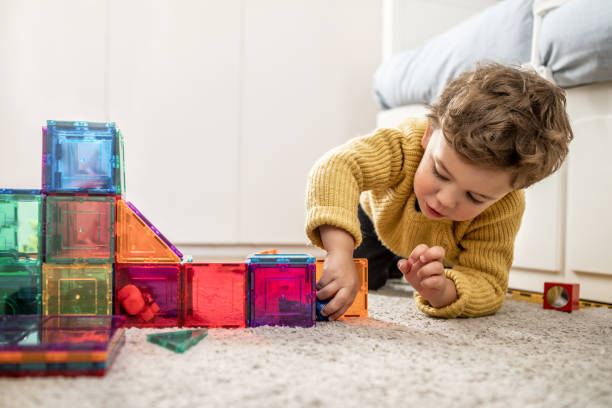 The flooring in a child's room should be both durable and comfortable. Look for carpet or area rugs that are easy to clean and can withstand spills and stains. Hardwood or laminate flooring can also be a good option, especially if you add a soft rug for your child to play on.
Avoid using rugs with long fibers or shaggy textures, as they can trap dust and allergens. Also, be sure to secure any area rugs to the floor to prevent slips and falls.
7. Safety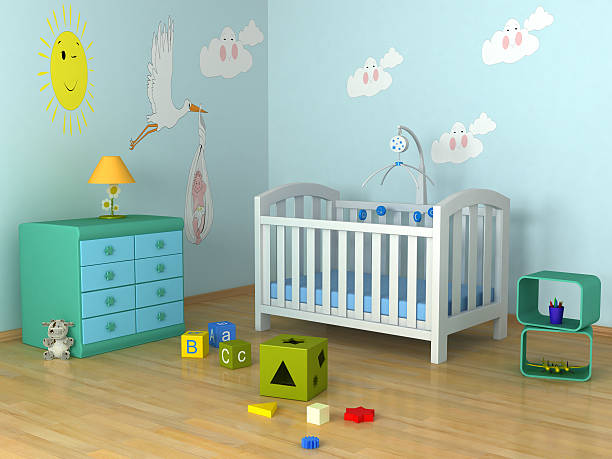 Safety should always be a top priority when designing a child's room. Be sure to anchor furniture to the wall to prevent tip-overs. Use cordless window coverings to avoid any potential strangulation hazards.
Keep any small or sharp objects out of reach, and make sure electrical outlets and cords are covered or out of sight. If your child is young, consider installing safety gates at the doorways to prevent them from wandering out of the room unsupervised.
8. Flexibility
As your child grows, their needs and preferences will change. When designing their room, try to incorporate elements that can be easily adapted or updated. For example, a bed with a trundle can be used for sleepovers or guests, while a desk or table can be used for homework or crafts.
Consider using modular furniture that can be rearranged or repurposed as your child's needs change. This will help ensure that their room remains functional and comfortable as they grow.
9. Personalization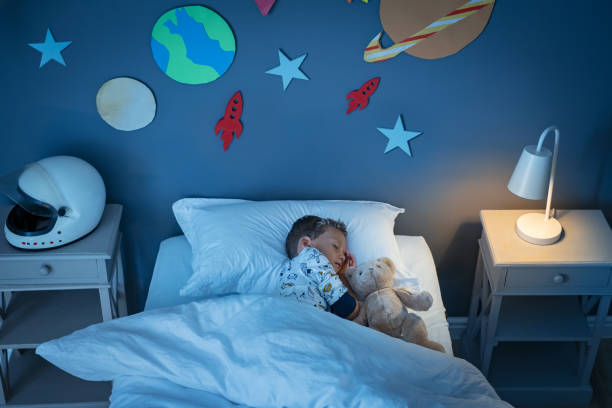 Finally, don't forget to incorporate elements that reflect your child's personality and interests. Hang up their artwork or display their collections on a shelf. Use bedding or curtains with their favorite characters or patterns.
Allowing your child to have a say in the design of their room can help them feel more ownership and pride in their space. Just be sure to balance their preferences with practicality and safety considerations.
Designing a kids' room can be a fun and rewarding experience for both parents and children. By incorporating these tips, you can create a space that is not only functional and comfortable but also reflects your child's unique personality and style.