Top 8 Modern TV Unit Designs
Discover the perfect TV unit for your modern home! From sleek wall-mounted designs to versatile entertainment centers, explore our top 8 stylish and functional TV unit ideas to enhance your living space.
TV units come in various designs and styles to suit different tastes and interior decor themes. Here are some popular types of TV unit designs:
Wall-mounted TV Unit: This design involves mounting the TV on the wall and incorporating storage or display units around it. It helps save floor space and provides a sleek and modern look.
Entertainment Center: These units are larger and often include multiple shelves, cabinets, and compartments to house the TV, media devices, gaming consoles, and other accessories. They can be freestanding or built-in.
Floating TV Unit: This design gives the illusion that the TV is floating, as it is mounted on a wall panel or a specially designed shelf. The cables and wires are usually hidden within the unit for a clean and minimalist appearance.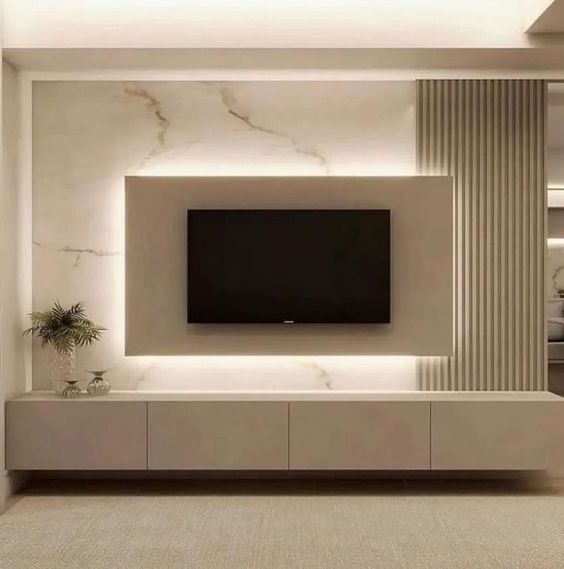 TV Stand: A classic and versatile choice, TV stands are freestanding units that often feature open shelves, drawers, or cabinets for storage. They come in various materials, such as wood, metal, or glass, and can be designed in different styles, including modern, rustic, or industrial.
Corner TV Unit: Ideal for maximizing space in small rooms or utilizing corner areas, these units are specifically designed to fit snugly into corners. They usually have a triangular shape and offer storage options.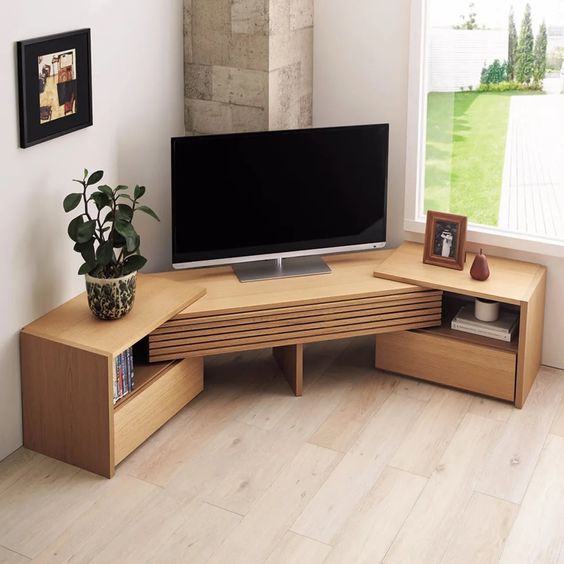 Media Console: These units are wider than traditional TV stands and provide ample storage space for media equipment, including DVD players, sound systems, and gaming consoles. They often have a sleek and low-profile design.
Minimalist TV Unit: This design emphasizes simplicity and clean lines. It usually features a slim and low-profile stand or wall-mounted panel with minimal storage options. It creates a sleek and uncluttered look in the room.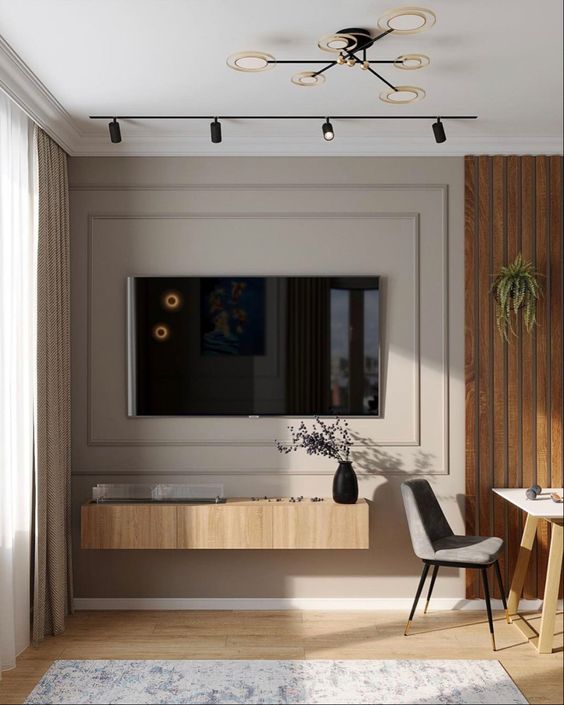 Customized TV Unit: For those seeking a personalized design, custom-made TV units offer endless possibilities. You can work with a designer or carpenter to create a unit that perfectly fits your requirements, incorporating specific storage solutions and materials.