Find Your Ideal Dining Table: A Guide for Your Home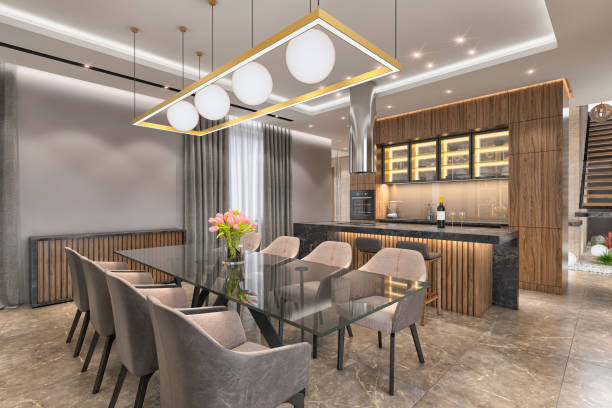 Hey there, fellow home decorators and furniture enthusiasts! When it comes to creating a warm and inviting space, few things rival the charm of a well-chosen dining table. Not only does it serve as the focal point of your dining area, but it also sets the stage for countless shared meals, family gatherings, and memorable conversations. So, let's embark on a journey to discover the different types of dining tables that can make your home truly shine!
Let's start with a classic favorite: the rectangular dining table. This shape is a tried-and-true design that fits seamlessly into most spaces. It offers ample seating and provides a traditional look that never goes out of style. Whether you prefer a rustic farmhouse feel or a sleek and modern aesthetic, a rectangular dining table is a versatile choice that can adapt to various interior designs.
If you're working with limited space, fear not! The round dining table is here to save the day. Perfectly suited for cozy dining nooks and small apartments, this type of table allows for easy conversation and maximizes the available area. Plus, the absence of sharp corners makes it a safe and family-friendly choice, especially if you have little ones running around.
For those seeking a touch of elegance combined with a sense of intimacy, an oval dining table may be just what you need. With its curved edges and elongated shape, this table creates a sophisticated atmosphere, making it ideal for formal dining occasions. Additionally, an oval table offers the advantage of accommodating extra guests when needed, as it provides more seating compared to a round table.
If you have a contemporary or minimalist style in mind, a square dining table is the perfect match. This sleek and symmetrical design adds a touch of sophistication to any dining area. Not only does it create a visually pleasing aesthetic, but it also fosters an inclusive dining experience, allowing everyone at the table to engage in lively conversation without any perceived hierarchy.
For those who want to make a statement and infuse their dining area with natural beauty, a live edge table is a fantastic option. Crafted from a single slab of wood, these tables feature the raw, untouched edges of the timber, showcasing the unique patterns and imperfections of nature. A live edge table adds a touch of rustic charm and serves as a conversation starter during meals.