Elevate Your Yoga Practice with Space for Yoga at Home!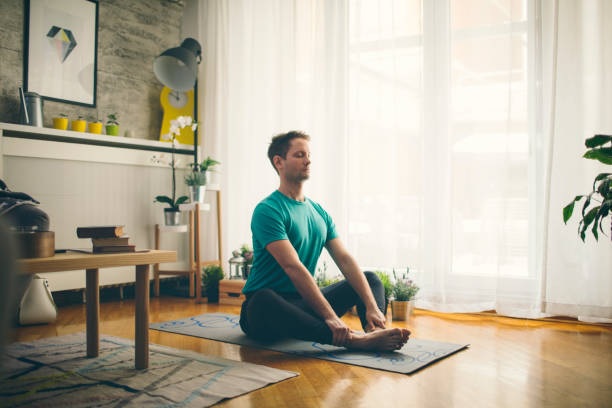 Hey there, fellow yogis! With International Yoga Day just around the corner, it's the perfect time to embark on a special journey right from the comfort of your home. Imagine a peaceful sanctuary where you can align your body, mind, and spirit, surrounded by the beauty of the cosmos. Welcome to the extraordinary world of "Space for Yoga at Home" – a unique blend of tranquility, cosmic energy, and the art of yoga. So, grab your yoga mat, put on your comfy clothes, and let's explore the amazing possibilities that await us in this blog!
1. The Heavenly Yoga Studio
Picture stepping into your very own celestial yoga studio, where you can leave all your worries behind and immerse yourself in tranquility. Your yoga mat becomes a magical launchpad that takes you on a journey through space. As you look up at the twinkling stars and planets, feel the vastness of the universe embracing your practice.
2. Embracing Cosmic Energy
In this section, we'll talk about tapping into the energy of the cosmos during our yoga sessions. Just like the celestial bodies in the universe, we can connect with this cosmic power to enhance our practice. By aligning ourselves with the flow of the cosmos, we invite balance, harmony, and rejuvenation into our lives. Discover techniques to absorb and channel this energy, allowing it to fuel your yoga journey.
3. Yoga Poses Under the Starlit Sky
Can you imagine practicing yoga under a sky full of shining stars? In this section, we'll explore a series of yoga poses that are perfect for enhancing your cosmic experience. From the calming Crescent Moon Pose to the empowering Star Pose, each asana is designed to help you connect with the vastness of space while promoting flexibility, strength, and mindfulness.
4. Relaxing Sounds and Guided Meditations
Immerse yourself in the soothing sounds of the cosmos with cosmic soundscapes and guided meditations. Experience the peaceful vibrations of gongs, chimes, and gentle music that transport you to another world. These delightful sounds accompany your yoga practice, helping you deepen your connection with the universe and find inner peace.
5. Join the Yoga Day Celebrations
As we approach International Yoga Day, let's infuse our cosmic yoga practice with the spirit of this global celebration. Share your journey on social media, connect with fellow yogis from around the world, and participate in virtual yoga events happening everywhere. Together, we can create a positive impact and inspire others to explore the wonders of yoga and the cosmos.